If you don't like being restricted when you use the regular bras,Your outfits get limited,the straps jut out from tops and even if they're carefully tucked behind, you're always conscious about them falling or moving from a place.Also, the tight band or underwire can leave you with deep rashes. Even the hooks at the back are very uncomfortable.
 Maybe  Regular Bra Also Trouble You:
A wrong size bra or even a right one for that matter can cause a lot of breast pain.
Many women especially those who have large breasts complain about experiencing back pain. This is sometimes not because of the natural weight of your bust but because of straps biting into your shoulders constantly.
A bra is basically designed to keep your breasts up and thus the need of having strong breast muscles goes. But because your muscles get used to that, they naturally lose the strength to keep your ladies firm.
Another health hazard from bras is lymph node blocking. A tight bra doesn't allow your breasts from draining lymphatic fluid and can even lead to breast cancer.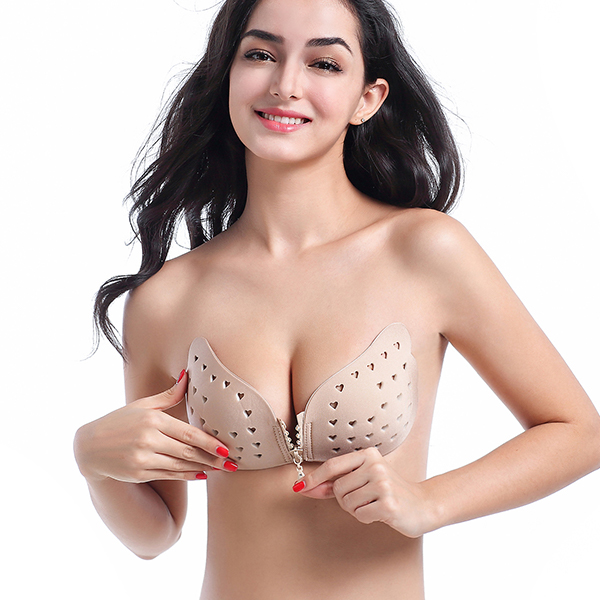 What Is A Adhesive Bra?
Before we tell you all about how to wear stick on bra, let us first recount to you what they really are. Sticky bras, stick on bras, or adhesive bras as they're often called are the ones that are best described as strapless, backless bras that stick to the underside of the breasts using a medical grade adhesive. Bras are a kind of undergarment for women which are meant to provide support to the breasts and prevent problems such as sagging and back pain that too much weight can cause. They also shape a woman's figure and elevate the two ladies, giving a more well-rounded body. However, many bras peek out from slinky outfits and that's a big no-no! That's where stick-on bras come to the rescue.
They are usually made of silicone, polyurethane, or similar material. They are most suited for dresses which are backless, strapless, off the shoulder, or for an attire that is revealing around the bust area. It is intended to provide the same support to a woman's breasts as a regular bra, cleavage enhancement, and a lifted look without being actually visible. The degree for all this obviously varies but it does get the job done!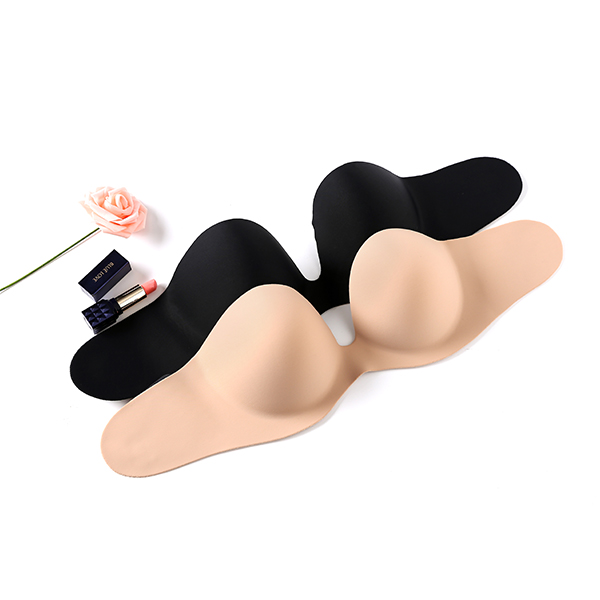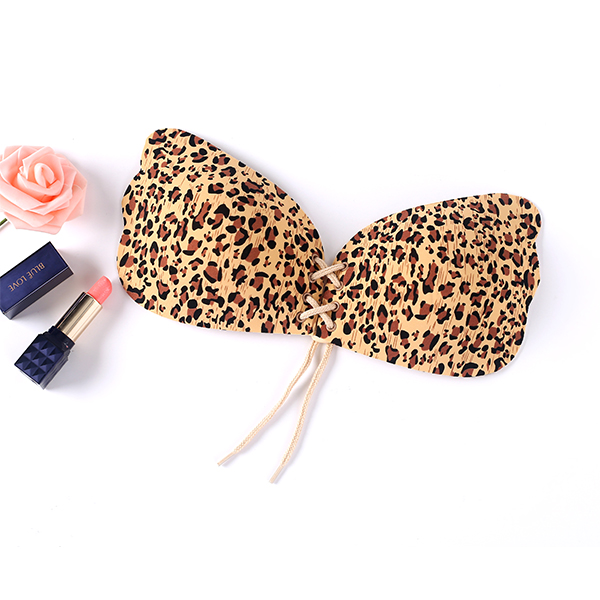 Advantage Of Adhesive Bra:
Adhesive bras are softer and more flexible because you can just stick them on, which makes them more comfy to wear. There are also no underwires poking into your underbust.
Many women complain about experiencing back pain.But with adhesive bra ,this isn't the case so you can enjoy the support without the pain.
With sticky bras your natural breast muscles still have to do their job, thus preventing sagging.
A tight bra doesn't allow your breasts from draining lymphatic fluid.However, with an adhesive bra, this isn't the case as they allow more elasticity.
After wearing sticky bras your back and neck pain may relief.
How to wash and clean your sticky bra:
Clean water
Alcohol free detergant
Make sure both your hands are clened and oil free
Unclip the bra,peel the protective plastic from inwards to outwards.
First ,wet the bra with clean water.Press a little ditergant into adhesive bra.Massage gently clean the cup area.Clean in circular motion using finger tip(not finger nail)Do not cut the adhesive surface using finger nail.Wash gentlywith clean water.
Let it dry it naturely/air dry.(Avoid derect sunlight)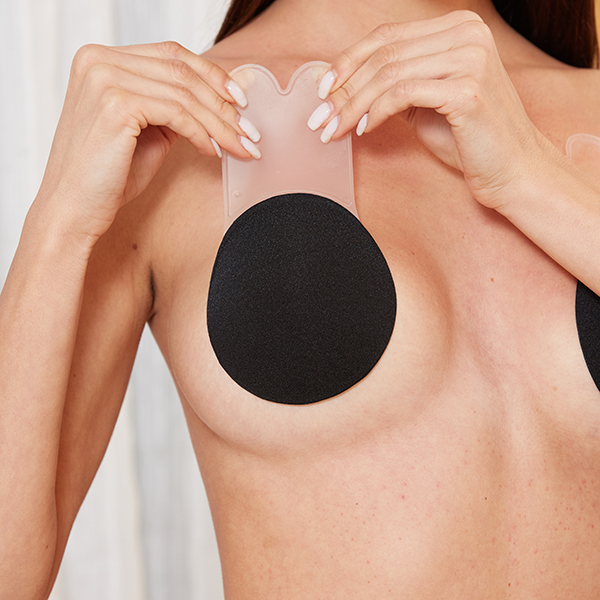 How to wear:
Clean and dry your skin, remove body oil and residue from skin.
Place one side on at a time
Connect the front clasp.
Secure the hold with both hand on on the bra cups press firmly for a few second.
Possible Allergies And Other Health Hazards:
Though after all this you probably think what a blessing the stick-on bra is and how it's made life a whole lot easier, we cannot complete this article without giving you a full disclosure of the health hazards that could occur because of them.
Skin irritation: Sometimes the silicone cups are made with low-quality material and can lead to rashes and skin irritation. Even the adhesive can cause allergies and reaction on your body.
Low breathability problems: Silicone has low breathability and could cause problems especially if you wear it too often.
So how our adhesive works:
Our adhesive bra are more improved than traditional adhesive bra:
 Healthy:
Our Adhesive Bra Passed environmental certification.Don't worry about your skin,the adhesive push up bra is made from skin-friendly silicone can providing you an unprecedented experience without causing pain.And it made of medical grade gel–hypoallergenic,they can be safety, healthy and worn comfortably even on the most sensitive skin.
Lift Breasts:
INSTANT BREAST LIFT,instant lift about 3cm,we provide 3 size for you to choose,the updated women push up strapless backless invisible bra are large and comfortable enough to cover your breast.The self adhesive push up bras are super sticky and can stay in place well to completely protect your breast from falling off and keep it supported and perky with good shape. Due to round and heart-shaped breathing holes design, the bra is breathable.
Reuseable:
Self-adhesive, 100% safe & skin-friendly silicone, soft and comfortable to wear, suitable for sensitive skin. Strong sticky silicone conform to your figure seamlessly while staying in place, cover the entire breast nipple area elegantly. A delicate way to go bra-less.reusable for several times.After each use, rinse with warm water below 30 ℃, water and mild soap then air dry completely.
 Occosiations:
The adhesive nipplecovers lift invisiable bra strong sticky silicone secures in place to form to curves of your breast, and keep breasts supported and perky. Perfect solutions for Tops, Blouse Shirts, Strapless, Backless, Deep-V, Wedding Dress, and Gowns.
 Breathable:
Unique design and medical grade gel–hypoallergenic just like a second skin, more comfortable and snug all day long.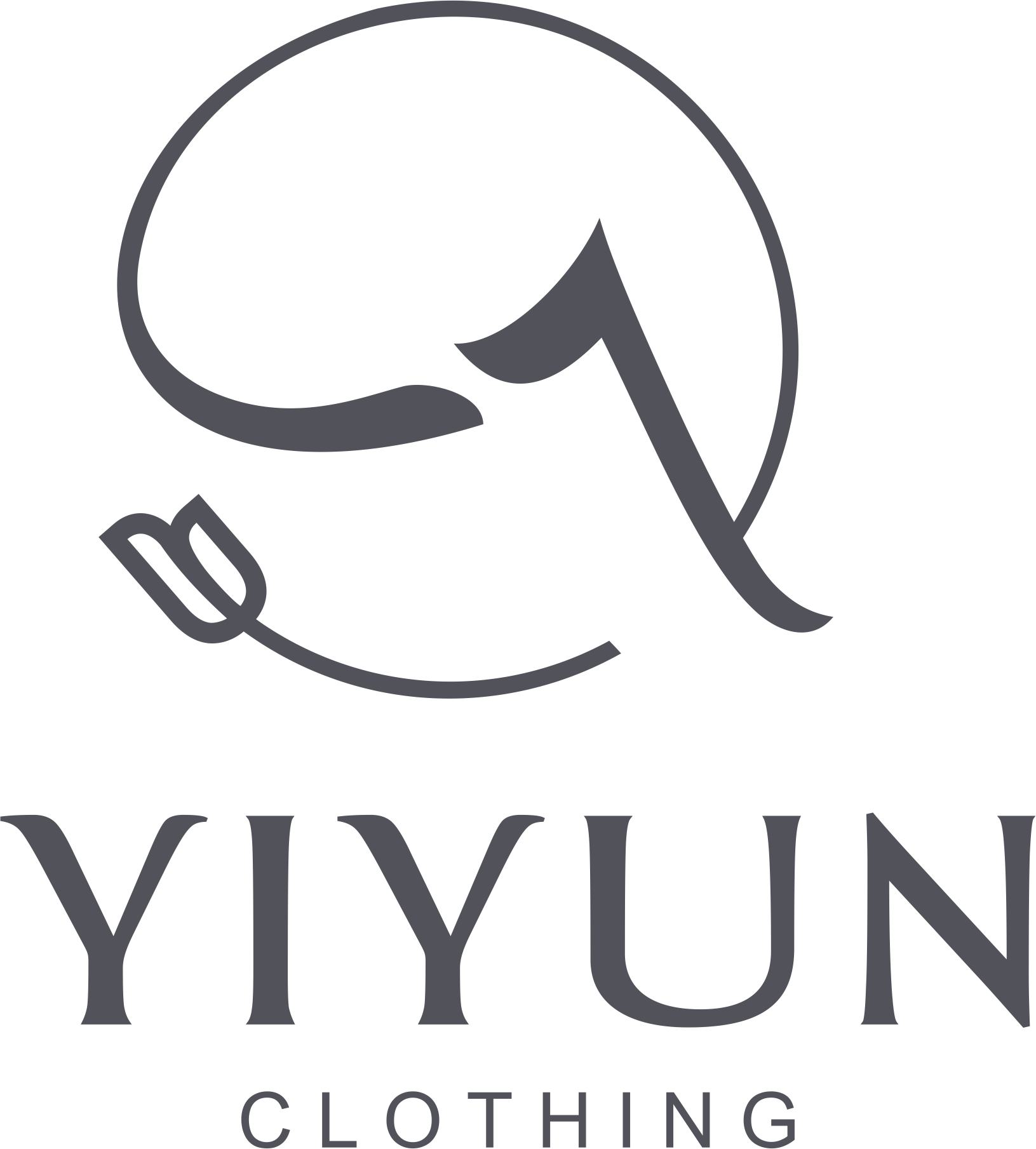 ---
Post time: Mar-31-2020